Here's a couple pictures of the show I did at The Sorority House for their New Year's noise show. There are more, but I will post most of the comics from the show on this blog, so I won't bother with the pics right now.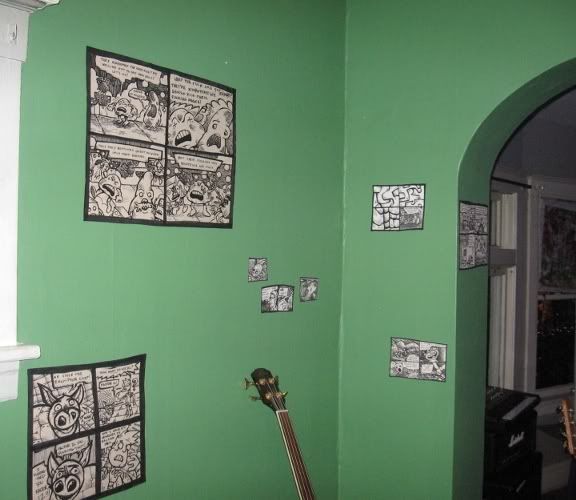 That pencil drawing I used to play an amped-up
drawdio
I had built with the (indispensable) help of a couple friends. Dr. Science was nice enough to ask me to play the thing during his set, which was a damned blast. Dr. Science has
more about the show
, along with video, at his blog,
p0pularScience
.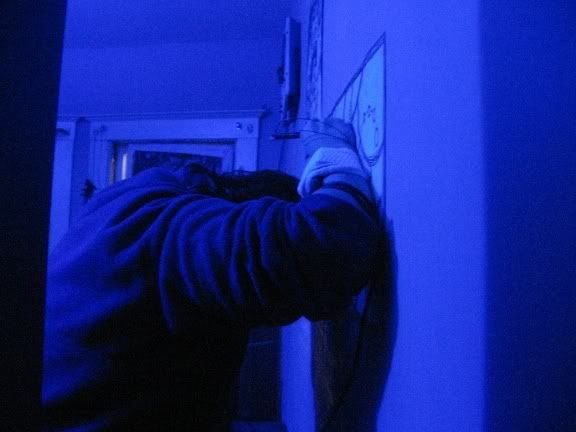 Finally, here is a comic that was not displayed at the show. I think I may have left it at home that night. I'm not sure. There will be more comics like this one in the coming days. Happy New Year!